What the New Walgreens Alliance Means for Health Systems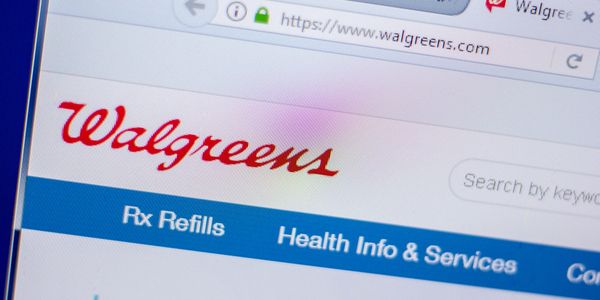 Walgreens has recently announced an agreement with Verily, a data science and sister company of Google, to collaborate on multiple projects. The parties have stated that their ultimate goal is to improve health outcomes for patients with chronic conditions, while also lowering the cost of care. As part of the collaboration, Walgreens will be the first-choice retail pharmacy for the development, commercialization, and deployment of programs and technology that Verily (and partners) design.; This will likely include sensors and software to help prevent, manage, screen and diagnose disease.
The companies will begin their partnership with the development of a medication adherence pilot project that will deploy devices and other approaches designed to improve medication adherence. The alliance will launch with the rollout of a virtual diabetes solution, to Walgreens Employee Health Plan members with Type 2 diabetes. The program, Onduo, is a JV between Verily and Sanofi and provides tools, coaching, and remote access to help people with diabetes better manage their condition, with an anytime, anywhere approach. These initial rollouts are part of a broader strategic alliance that is designed to combine Verily's healthcare technology and innovations with Walgreens corner store presence and pharmacy services.
This type of partnership is just another example of how non-traditional healthcare providers are continuing to move deeply into the healthcare space. They are disrupting the market as they directly approach consumers/patients, outside of a traditional care setting.
Multiple studies have shown the beneficial outcomes of providing digital health programs in partnership with personal coaching. This strategy by Walgreens and its collaboration with a company like Verily should be noted by hospital systems who are striving to maintain market share in an environment where other, non-traditional parties, are beginning to engage your patients more directly. Further, when you consider the consumer presence of places like Walgreens – they are going to have much easier access to these patients
Some questions that your hospital might begin to ask itself in considering these potential threats are:
Is there evidence that our patients want to be more directly engaged by their healthcare provider through technology and apps?
Do we currently provide programs that can engage our patients in a way that improve their health outcomes, and if so, are they working and are we utilizing them to their maximum benefit?
Are we at risk of losing patients that can enjoy these tools and programs elsewhere?
What are our direct peers doing on this front?
What are more non-traditional healthcare players doing and is it shaking up the market?
How do we develop a digital engagement strategy that works for our hospital, our providers and our patients?
If you would like to learn more, please reach out to us to discuss how Consumer-Centric and Digital Healthcare tools can help your hospital.