How EMRs Increase Patient Satisfaction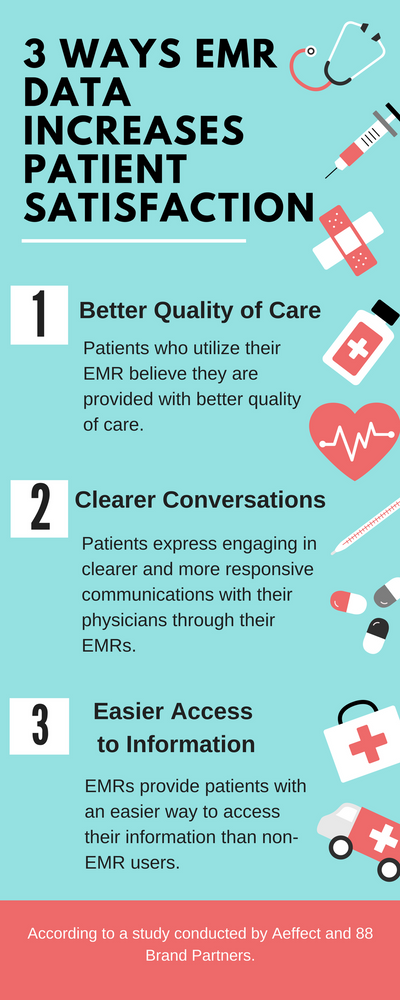 Patients who have used electronic medical records are significantly more satisfied with their doctors overall, according to study contacted by Aeffect and 88 Brand Partners. Patients reported three areas where they felt the most satisfied.
1.) Better Quality of Care
Patients who utilize their EMR believe they are provided with better quality of care from their physician.
2.) Clearer Conversations
Patients express engaging in clearer and more responsive communications with their physicians through their EMRs.
3.) Easier Access to Information
EMRs provide patients with an easier way to access their information than non-EMR users.
The effect of EMR usage on patient satisfaction is clear and a software tool that pulls patients into the EMR through targeted emails and recommendations will improve EMR adoption and as a consequence, overall patient satisfaction scores.