Four New Drivers of Consumer Healthcare Purchasing Decisions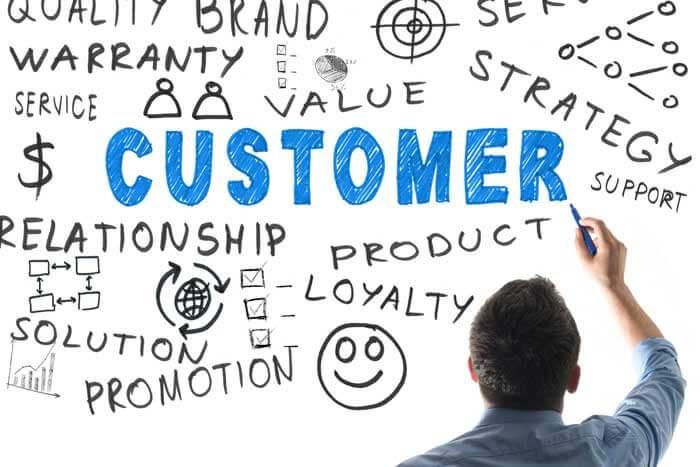 The way that individuals make their healthcare purchasing decisions is dramatically changing, and health care providers are quickly realizing that their patients behaving more like consumers! Patients are increasingly searching for healthcare providers and healthcare systems who above and beyond their typical appointment and excel in customer service, care and cost.
Four underlying trends are forcing the change and driving the Consumer Healthcare trend. Together, these shifts promote effective communications and engagement that are in line with the emerging consumer-centric healthcare industry.
1: Health Plan's Consumer Shift: Consumers are becoming more active in their healthcare decisions
Consumer-driven health plan models are fueling changes in consumer behavior. Both health plans and self-insured employer groups are including more consumer-centric incentives within their plans as they look to reduce benefit costs and provide incentives for individuals to take better charge of their healthcare.
One of the biggest changes that healthcare consumers have seen is the high deductible plan, and with this, consumerism has entered the healthcare fray with force! Consumers are currently the fastest-growing payer of health care services, and as out-of-pocket costs balloon, consumers demand more from healthcare organizations.
Health System Engagement Shift: The healthcare industry is rapidly shifting away from its fee-for-service history and toward the fee-for-value based model
This shift is changing the way that providers need to engage with their patients.
The most significant difference between these models is that in the former, traditional reimbursement model, providers are paid based on the number of services they provide, regardless of patient improvement. While in the fee-for-value model, reimbursement corresponds to patient outcomes.
The shift in reimbursement now means that patients, and their outcomes, matter. Moreover, with this shift, the aim of the provider (and the payer) is to garner the most value per dollar to the patient, not to perform the most procedures.
This shift is changing the way providers engage with their patients, and healthcare systems are seeking to offer better care and provide better outcomes
The Healthcare Consumer Knowledge Shift: Consumers want to be more informed about their health
Today, consumers want to be more informed about their health, and most healthcare consumers can more easily look up a disease and treatment on a trusted website than speak with their physician.
The ability to quickly search for knowledge has changed the way that the Gen-X and millennials look for healthcare solutions. This behavior is very different to the baby-boomer and prior generations, who believed their doctor was their most trusted source.
This shift will mean that a healthcare organization that can provide their patients with trusted and vetted digital libraries (there are thousands available, so you don't need to build it) will deliver your patients the knowledge that they are looking, from a trusted source.
The Well-being Shift: Consumers are looking beyond the doctor's office when it comes to their health
A wide range of products are creeping into the market to promote overall healthy living. These products includes things like your traditional OTC vitamins as well as digital options, like the Fitbit and the Apple watch and consumer healthcare services that provide coaching and monitoring. All of these options provide the healthcare consumer with the ability to look outside of their physician's office to manage and maintain their health and well-being.