Cancer's Untold Tale – Inflicting Financial Ruin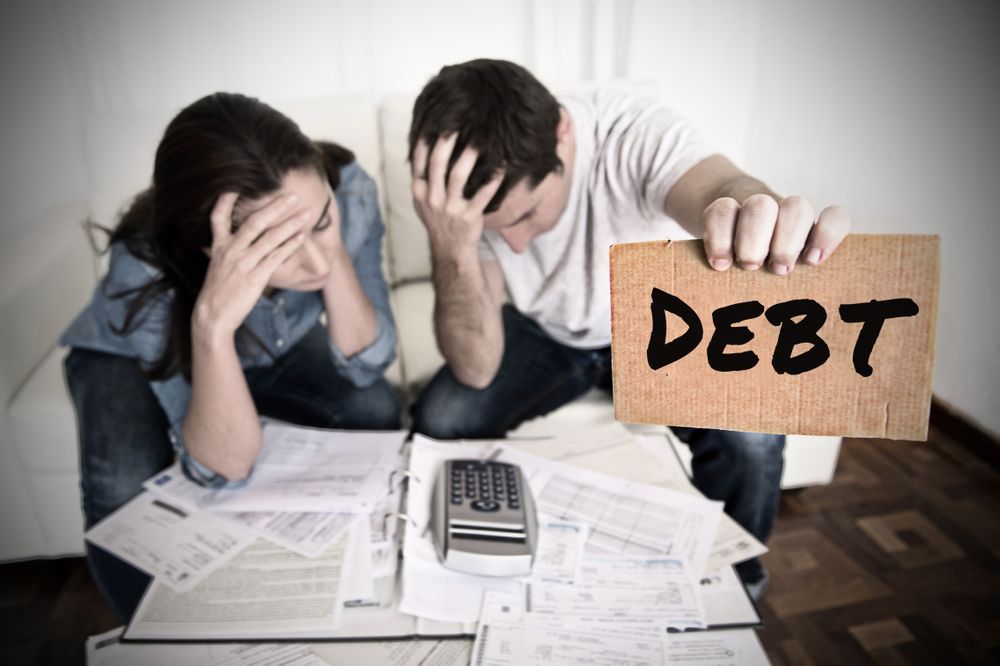 The term financial toxicity describes how out-of-pocket (OOP) costs can cause financial problems for cancer patients. Financial Advocacy Programs help improve access to financial assistance to reduce patient debt and the need for bankruptcy.
Receiving a cancer diagnosis is burdensome enough for patients; worrying about possible financial ruin from mounting bills adds additional stressors. Cancer patients are 2 ½ times more likely to declare bankruptcy in comparison to healthy people. Additionally, according to studies from Fred Hutchinson Cancer Center in Seattle, those who declare bankruptcy are 80 percent more likely to die from the disease than other cancer patients.
Why does Cancer Create such Financial Toxicity?
Cancers occur at the cellular level, with abnormal cells diving and spreading. Physicians must contain cancer and kill the abnormal cells without damaging the nearby healthy cells to treat the disease. Treatment required often includes a range of therapies over an extended period of time, including lengthy radiation, complicated surgeries, costly chemotherapy infusions, and oral oncolytics, plus other strong medications to supercharge the immune system.
The average cost for cancer treatment in the U.S. runs about $150,000 annually. New treatments emerge daily, but with these new treatments come higher prices. According to the National Cancer Institute, cancer care in the U.S. costs $208.9 billion in 2020, increasing 10 percent from 2015 costs of $190.2 billion – an increase only due to aging and the growth of the U.S. population.
The term financial toxicity describes how out-of-pocket (OOP) costs can cause financial problems for cancer patients. The level of financial toxicity one experiences may depend on several factors in the household, including:
Whether the patient diagnosed makes most of the money contributing to the household.
How much money other people in the household make.
How much debt the patient has before receiving the diagnosis.
Assets.
Costs related to the cancer treatment plan.
Ability to continue working through treatment.
Health and disability insurance and what they cover.
Cancer treatment may also affect the patient's ability to work and pay bills. Cancer may make it hard for patients to do the physical and mental tasks required for their job. Treatment may cause the patient to miss time at work or not be able to work at all. Not working may affect the patient's employment-based health insurance and the cost of premiums.
The type of cancer diagnosis, how severe it is, and the treatment received can also affect the risk of financial toxicity. Patients with the following types of diseases have a higher risk of financial toxicity: Advanced-stage cancer, recurrent cancer, cancer with a poor prognosis, and more than one type of cancer – partly because their cancer and treatment may keep them from having a job. Patients treated with chemotherapy and radiation therapy are more likely to have higher OOP costs and financial toxicity than patients who have not had those treatments.
Barriers to Receiving Optimal Care
There are several barriers to patients receiving optimal care; an increasing number of patients facing unaffordable OOP costs due to high deductibles, being under-insured, or uninsured.
Insurance covers much of the medical costs associated with cancer treatment. Patients with commercial plans will likely expect a bill of more than $4,000 in deductibles and copays in a year before insurance fully covers the cost of care. For Medicare patients to be adequately insured, they will need a supplemental plan to cover their annual deductible and 20 percent coinsurance, in addition to a Part D plan to cover prescription drugs associated with treatment. Medicare patients with a Part D plan will also be liable for up to $6,500 in OOP costs related to their prescriptions – which many cannot afford.
The term underinsured describes a patient with OOP health care costs that exceed ten percent of their income. Both commercially insured patients and Medicare patients can be considered underinsured.
For example, someone with Medicare A and B coverage with no supplemental plan or Part D benefit would be considered underinsured. Medicare will cover 80 percent of the treatment cost, leaving the patient with an annual deductible and 20 percent coinsurance. To better understand how this situation would affect a cancer patient, suppose a patient receives a chemotherapy infusion for Keytruda. In that case, the treating institution will bill Medicare approximately $20,000 for one infusion, Medicare will pay $16,000 to the treating institution, and the patient will be responsible for $4,000 in OOP costs. Keytruda is given every three weeks, with up to 18 infusions per year, depending upon the specific treatment plan. This example does not include the additional administrative fees that also incur the 20 percent coinsurance. The patient in this scenario would be more likely to experience financial toxicity resulting in bankruptcy without financial assistance.
Uninsured patients are those that lack any healthcare insurance. They are considered self-pay and responsible for the cost of treatment. Uninsured patients are substantially more likely to be diagnosed with cancer at a later stage when treatment can be more extensive, costlier, and less successful.
How Financial Advocacy Programs can Help
Communication about treatment costs is key to addressing the patients' and families' financial issues. Treating institutions benefit greatly from collaboration with outside organizations, like Q Consulting Support Services (QCSS), with expertise in financial counseling and medical costs. Q Consulting financial advocates work alongside the treating institution's clinical staff to increase the communication with the patients about their cost of treatment and how we can assist in reducing their OOP expenses.
Q Consulting Support Services provides a team of highly trained advocates to identify, source, and manage the much-needed financial assistance available to cancer patients to avoid the downfall of financial toxicity. We improve patient access to financial assistance through a systematic process for identifying patients in need and notifying them of the help available. We then obtain consent from patients, apply for financial assistance on their behalf and fully manage the entire process from claim submission to the treating institution receiving payment. QCSS utilizes proprietary software that allows us to manage the whole process seamlessly. In addition, patients are updated every step of the way and have complete access to our financial advocates to answer any questions during treatment.
Types of Financial Assistance Utilized to Reduce Financial Toxicity
Manufacturer Copay Assistance
Drug Manufactures offer Copay Card assistance programs. The program's purpose is to help patients with commercial or private insurance cover their deductibles, copays, and coinsurance directly related to their prescription drugs' cost. Cost savings from copay assistance is paid directly to the treating institution via check or credit card. As a result, copay assistance reduces the patient's balance and allows them to focus on adhering to their treatment plan rather than focusing on the financial burden of cancer treatment.
Copay Assistance through Private Foundations
Foundations offer financial assistance to those diagnosed with cancer when insurance coverage is insufficient. Foundations help fill the gaps by assisting patients with their OOP expenses. Medicare patients will not qualify for Manufacturer Copay Assistance Programs; however, they may be eligible for coverage through a foundation. OOP expenses generally covered through foundation assistance include oral and infusion drug costs, radiation, and blood transfusions. Copay assistance through the foundation is paid directly to the treating institution relieving the patient of additional OOP expenses.
Premium Assistance through Private Foundations
Some foundations will also cover the patient's insurance premiums. Premium assistance is used to cover OOP expenses the patient has incurred that the foundation does not cover. Utilizing this benefit will ultimately reduce the patient's balance and will enable them to cover other household expenses.
Urgent Need Assistance through Private Foundations
Another type of assistance provided by private foundations is urgent need and travel assistance funds. These funds open quickly and generally award smaller amounts of $250 or $500 for patients to use towards their mortgage, utility bills, transportation costs, and food. This benefit provides financial relief to patients facing hardship by covering some of their living expenses, so they do not have to choose between groceries that week or paying for their oral oncology medication.
Free medication – Patient Assistance Programs (PAPs)
This type of assistance helps those in need obtain their medications at no cost or very low cost. Many, but not all, pharmaceutical companies offer PAPs. Pharmaceutical companies provide free medication for oral oncology drugs delivered directly to patients or infusion oncology drugs supplied to hospitals on the patients' behalf. This option minimizes accumulating patient bad debt that could potentially put them in the situation of declaring bankruptcy.
Avoiding Financial Ruin
The American Cancer Society estimates this year, about 609,640 Americans will die of cancer – that's more than 1,670 people a day. Cancer is the second most common cause of death in the U.S., exceeded only by heart disease. Cancer costs us billions of dollars annually, and it also costs us the people we love. Hospitals, infusion centers, and cancer care clinics can reduce barriers to cancer care and reduce patient financial toxicity by instituting a Financial Advocacy Program through QCSS. Reducing patient financial toxicity ensures patients follow their treatment plan and take their medicine as directed, ultimately increasing the quality of life and patient outcomes. Additionally, reducing patient debt and the need for bankruptcy. Financial Advocacy programs are critical in the fight to eliminate financial ruin due to cancer.