Jefferson Healthcare Enters The Pharmacy Market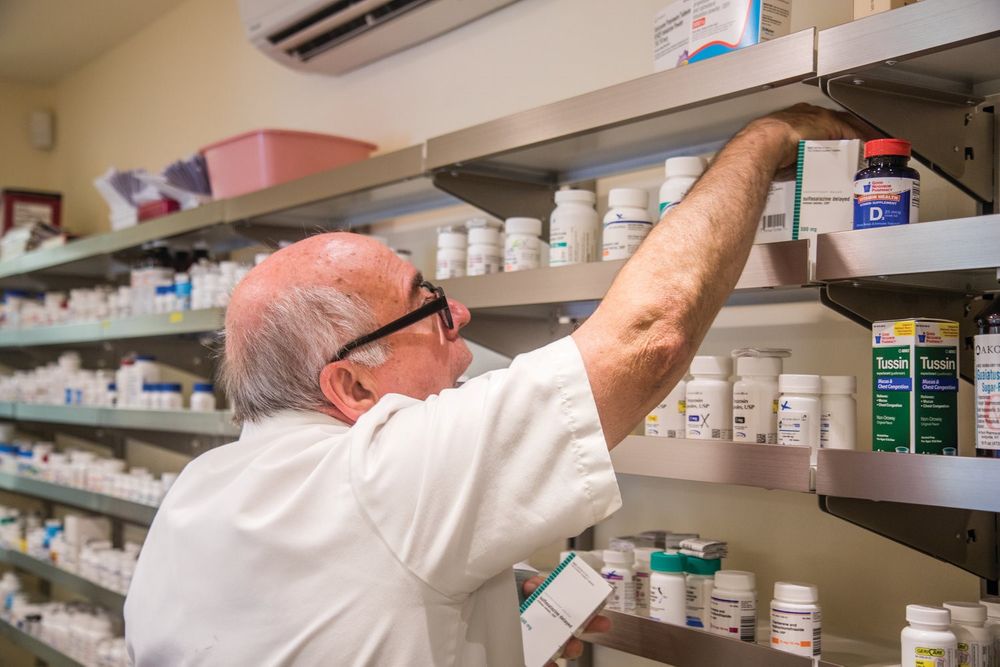 Q Consulting Services has been working with Jefferson Healthcare, a Critical Access Hospital in Port Townsend, WA on the retail and specialty pharmacy opportunity for their hospital and community.
From business planning to implementation services, Q Consulting was with them, every step of the way. Below is a recent newspaper article, documenting the opening of the pharmacy:
Jefferson Healthcare has opened a pharmacy in Port Ludlow to offer specialty drugs for cancer patients and home-delivery prescriptions for hospice patients.
"It's not just a retail pharmacy, we're a multi-serviced pharmacy," said Lanny Turay, the pharmacy director. "One of our major interests is to do what's called specialty drugs. These are new therapies that are usually very expensive for oncology, dermatology or hepatology."
Turay, who is a hospital oncology pharmacist and has been in hospital practice for 45 years, headed up the project to turn what used to be the old Port Ludlow medical clinic into the new pharmacy.
Using their own staff to remodel the clinic into an open, airy pharmacy, Turay worked with pharmacist Normand Richard and pharmacist technician Nell Allen to create a welcoming environment for south county residents.
The facility offers over-the-counter medication and medical supplies as well as prescriptions, specialty drugs and home delivery for hospice patients.
"The hospital administration was very sensitive to the fact that we don't want to be perceived by the community to be a direct competitor with the independent pharmacies, such as the Tri-Area pharmacy or Don's," Turay said.
That's one reason they set up shop in Port Ludlow, where the nearest pharmacy is a 20-minute drive away and the majority of the population is over the age of 65 and more vulnerable to health issues. Jefferson Healthcare, which is owned by a regional public hospital district, has a declared mission to "improve the health of the community through compassionate care, innovation and medical excellence."
In keeping with a goal to be the area's "first choice for quality health care by providing exceptional patient care" the pharmacy is able to leverage hospital technology and create a niche for itself, by offering specialty drugs. At the pharmacy, the computer systems allow pharmacists to look up previous drug history, labs, doctors' notes and more.
"When patients get these prescriptions filled, we have to be able to document on the patient's chart at the hospital what we've done so the doctors know," Turay said.
Local pharmacies, such as Don's or the Tri-Area pharmacy, are known as "community" pharmacies, and are unable to get reimbursed for buying specialty drugs.
"You have to be designated as a specialty pharmacy," said Steven Willden, a pharmacist at the Tri-Area Pharmacy. "What they're doing is trying to dip their hands in multiple pots."
By offering specialty drugs and regular prescriptions, as well as over-the-counter drugs, Jefferson Healthcare's pharmacy is both a community and a specialty pharmacy.
Willden said this means they are in direct competition with other local pharmacies, even though they offer the niche drugs.
"There's no way they can avoid being in direct competition if they are also a community pharmacy," he said.
But Willden said he's not concerned, as the Tri-Area Pharmacy has a loyal patient base from all across the south county.
"Very few people are interested in transferring," he said. "One thing I love about our community is our desire to foster small business."
The other niche offering Jefferson Healthcare's pharmacy offers is hospice care, Turay said.
"We work closely with the hospice staff to fill all their prescriptions, and do next-day delivery of their prescriptions with a courier," he said.
The total cost of the renovation for the new pharmacy was $80,000 Turay said. Using their own staff for renovation kept that cost lower than it could have been. The pharmacy staff also spent time touring the specialty pharmacy at Swedish Hospital in Seattle, where Turay worked before coming to Jefferson Healthcare. Though the Port Ludlow pharmacy is much smaller, they modeled much of their system on Swedish's pharmacy.
Though they have only been open a couple weeks, they are seeing an increasing volume of people by the day, said pharmacist Normand Richard.
"I've had people come in just to visit and check out the space," said Nell Allen, the pharmacist technician. "We don't only see Jefferson Healthcare patients. We're happy to see anyone."
As they grow, they hope to offer even more services, Turay said. Jefferson Healthcare is currently doing research on what would be needed to offer immunizations at the pharmacy. It is also hoping to eventually have its own pharmacy staff do all the deliveries of hospice prescriptions.
"We need to stay in business, but our main goal is to serve the public," Turay said. We're always asking ourselves, 'What would the patients want?' We're not going to be a high-volume Safeway or QFC pharmacy. But we'll work on developing programs as we see fit."
To celebrate the opening of the clinic, Jefferson Healthcare will host a gathering at the greens in the Village Square adjacent to the clinic from 2 to 4 p.m. on Aug. 15. Turay, Richard and Allen will be there to meet people and talk about the new pharmacy. Meanwhile hospital chef Aaran Stark will be giving cooking demonstrations. Local farms are providing fresh fruits, veggies and flowers and Jefferson Healthcare Physical Therapists will give movement assessments.