How an Outpatient Pharmacy & Meds-To-Beds Lowers Readmissions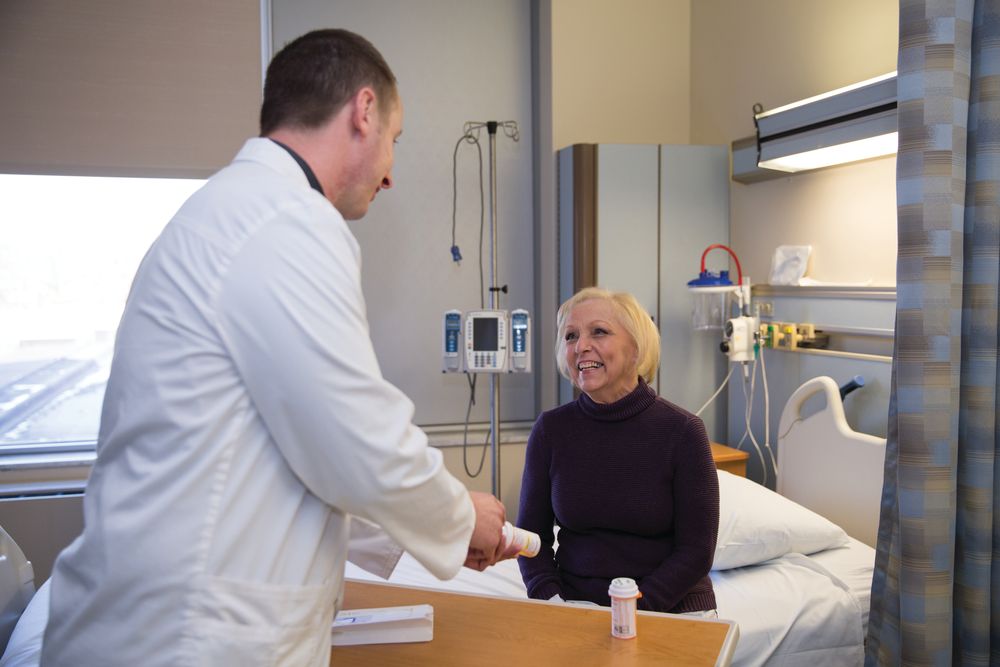 Medication non-adherence is a constant source of hospital readmissions and has been measured to be the cause of at least 10% of hospital readmissions.
A Mayo Clinic study found that that about 40 percent of patients fill their prescriptions the day of discharge, and 22 percent had not filled their prescriptions by a median of 12 days after discharge. Patient-reported barriers included lack of transportation, difficulty affording medications, and long wait times in the pharmacy.
What is a Meds-to-Beds Program?
The 'hospitality' or 'med-to-bed' programs, whereby pharmacists and/or technicians go to the patient's bedside before discharge, double check the medications they are taking, verify insurance coverage, process copays, and deliver the medication overcomes many of these barriers. This program is typically run out of the hospital outpatient pharmacy.
Benefits of a Meds-to-Beds Program
Pharmacists and their staff have the skills and knowledge base to identify and resolve drug therapy problems; they can help address affordability issues, engage patients and assure them that the medications they are receiving are the most appropriate, effective, and safe in optimizing their outcomes. This combination of skill and knowledge, in combination with patient communication and education, furthers patient "buy-in" and the overall willingness to take and comply with a medication regimen after leaving the hospital.
Other case studies have shown that hospitals that have implemented these recommendations have achieved the following benefits
The Hennepin County Medical Center reduced hospital admissions by 42 percent, ER visits by 37 percent, and the cost of care by an average of $2,500 per patient
The readmission rate for congestive heart failure patients was reduced by more than 50 percent after Morris Hospital, in Morris, IL. after the hospital implemented a pilot medication reconciliation program.
A University of New Mexico Hospital study (UNMH) found that pharmacy discharge counseling yielded medication adherence rates of 75.7 percent in the Intervention group versus 58.5 percent in control groups
The Walgreens WellTransitions program, with bedside medication delivery and pharmacist counseling, found that Hospital patients who participated in the program were 46 percent less likely to experience an unplanned hospital readmission within 30 days of discharge

Patients under the age of 65 were 44 percent less likely to be readmitted, and those 65 or older were 48 percent less likely to be readmitted
Patients with CMS targeted conditions, such as myocardial infarction, heart failure, and pneumonia, were 55 percent less likely to be readmitted and those with non-CMS target conditions were 26 percent less likely to be readmitted