Achieving Private Payer Success at Your Hospital's Specialty Pharmacy?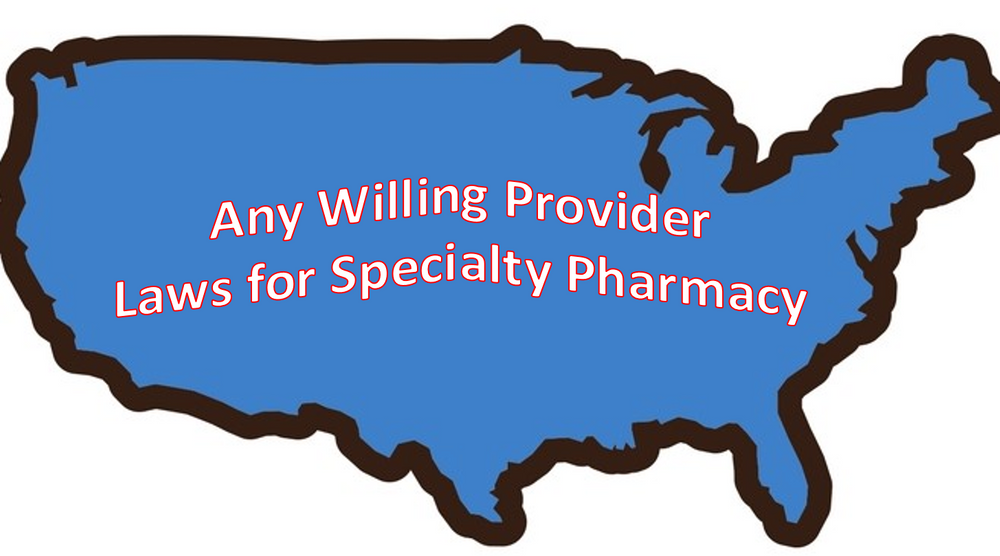 One question that we regularly receive from hospitals who are looking to enter the Specialty Pharmacy arena is: "I have heard from other hospitals that it is challenging to get paid. How do other hospitals manage payer challenges?"
To answer this questions, we need to look at two different types of payers. Firstly, Medicare has an "Any Willing Provider" law, which means any pharmacy can fill and dispense to any Medicare patient. Many of our hospital clients target these patients when they begin their specialty pharmacy, because the private payer market is a different story.
In most cases, a hospital's ability to dispense to private payer patients (including Medicaid Advantage) comes down to two things:
Does the payer restrict patients' access to certain specialty pharmacy providers?
Does the state have an "Any Willing Provider" law?
More than 30 states have passed Any Willing Provider (AWP) or Freedom of Choice (FOC) laws. This means, that if a pharmacy can meet the terms and conditions of a pharmacy benefit manager (PBM) or other payer contract, they can participate in the pharmacy network.
For specialty pharmacies to be paid by private payers in an AWP state, the PBM will typically require that the pharmacy have some form of specialty pharmacy accreditation (e.g. URAC) and sometimes two accreditation (some PBM's might consider the hospital accreditation like JCAHO as a sufficient secondary accreditation). Other information that the PBM might request is call metrics and clinical data.
If you are in one of the following states, then your AWP laws mean that a PBM cannot limit your patients to which specialty pharmacy they use, providing you can comply with the PBM's pharmacy requirements.
Alabama
Arkansas
Colorado
Connecticut
Delaware
Florida
Georgia
Hawaii
Idaho
Illinois
Indiana
Iowa
Kentucky
Louisiana
Maine
Massachusetts
Mississippi
Missouri
Montana
Nebraska
New Hampshire
New Jersey
New Mexico
North Carolina
North Dakota
Oklahoma
Rhode Island
South Carolina
South Dakota
Tennessee
Texas
Utah
Virginia
Wisconsin
Wyoming
If your state is not listed here, then your best bet is to contact each PBM and learn their criteria for entering their network (if any)
If you would like to discuss Specialty Pharmacy, then please feel free to contact us for a free consultation.