8 Consumer-Focused Healthcare Services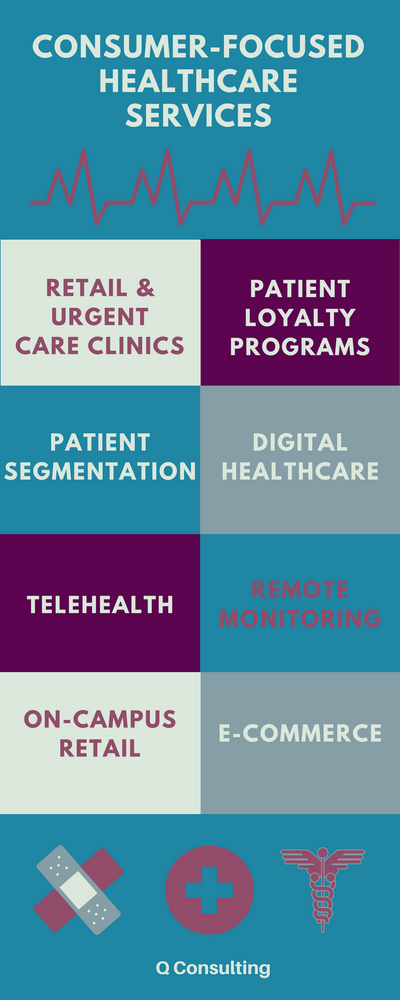 The healthcare industry is evolving from a relatively static connection of care to one that embraces patients in every aspect of their lives. This shift requires healthcare organizations to rethink their strategies and incorporate new services that will engage with their patients in and out of the health system.
Your organization should prioritize developing a strategy that revolves around a new consumer-centric healthcare industry. A well-crafted strategy should combine the following consumer-focused healthcare services:
Digital Healthcare
Keep in mind that each healthcare organization is unique. Your strategy should include services that are important to your target market as well as your mission.