6 Key Patient Engagement Best Practices to Improve Patient Loyalty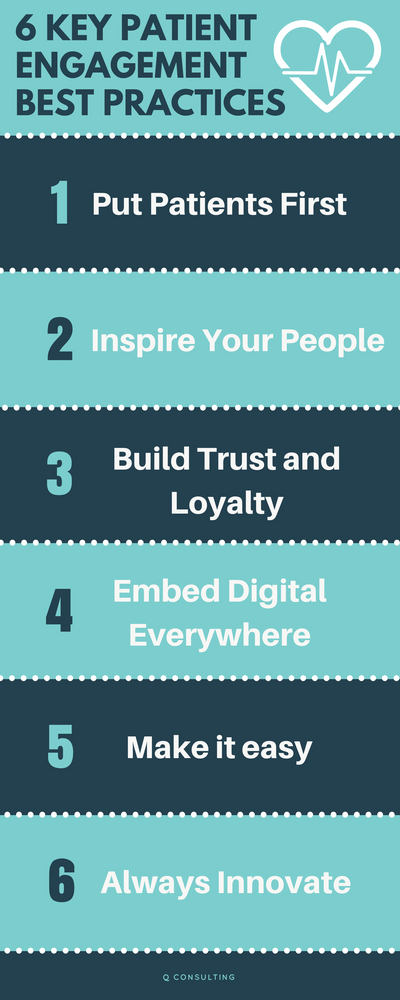 The healthcare industry has a lot to learn from other consumer centric industries such as retail and hospitality. With healthcare moving towards a consumer centric business model, organizations need to prioritize patient relationships and customer loyalty. Studies have confirmed a strong correlation between superior patient experience and higher hospital margins.
There are six key patient engagement best practices that can improve patient loyalty.
Put Patients First
Use what you know about the patient to create experience that they will appreciate.
Inspire Your People
Your patient-facing employees hold the power to create and foster great customer service. Empower them to do great work and exceed patient expectations.
Build Trust and Loyalty
Your first priority should always be your patients' health and well-being. Make sure your employees and patients know this during every step of their healthcare journey.
Embed Digital Everywhere
It's no secret that our world in going digital and healthcare is included. Your organization must be able to meet your patient whenever and wherever they are.
Make it Easy
Guide your patients to the right doctors and care that they need and let them know the costs beforehand. Better yet, give them multiple payment options so they can pick what works best for them.
Always Innovate
The future of healthcare extends beyond the walls of your hospital. Innovate new ways to engage with your target market in the community.