3 Ways Hospitals Benefit from a Specialty Pharmacy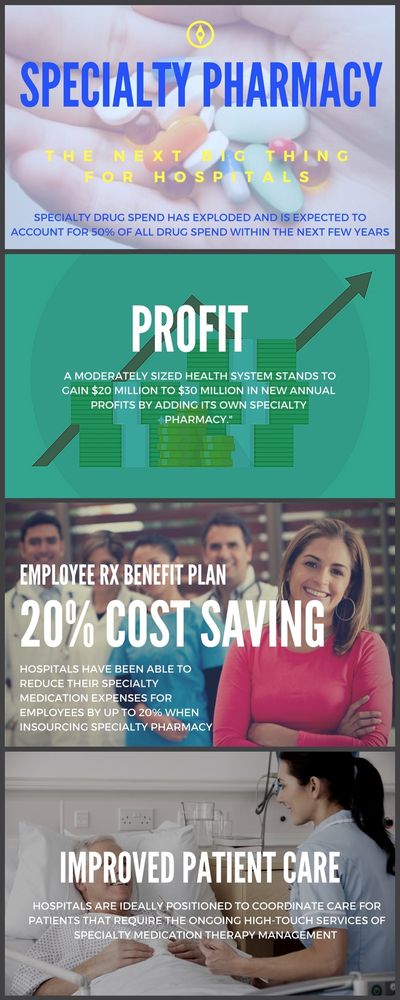 Specialty pharmacies have become the next big thing for hospitals. Within the past decade, specialty drug spend has exploded and is expected to account for 50 percent of all drug spend within the next few years.
Profit
A moderately sized health system stands to gain $20 million to $30 million in new annual profits by adding its own specialty pharmacy.
Employee RX Benefit Plan
Hospitals that have a specialty pharmacy have been able to reduce their specialty medication expenses for employees by up to 20 percent when insourcing.
Improved Patient Care
Hospitals are ideally positioned to coordinate care for patients that require the ongoing high-touch services of specialty medication therapy management.